Investing in Kansas City's Future
Founded in 2006, Mid-America Angels ("MAA") is a regional network of accredited investors dedicated to identifying and funding the most promising early stage companies in the Kansas-Missouri region.
The MAA network funds deals in the investment range of $250,000 to $1,500,000. MAA typically participates in seed, Series A and Series B rounds. Depending on the size of the capital raise, MAA can either lead the round or be part of the investment syndicate. 
The MAA network provides the structure to aggregate the knowledge, experience, and investment capital of its membership. This approach provides an effective and efficient process both for investors to evaluate opportunities and for entrepreneurs who are seeking funding.
The Enterprise Center in Johnson County ("ECJC") provides professional administrative and management services for MAA. ECJC specializes in providing business development services to early stage technology companies and entrepreneurs.
Why Kansas City?

Today, Kansas City is in the middle of a high-tech and startup business renaissance. Google chose to launch its gigabit fiber project in Kansas City; Techstars chose to locate its mobile health accelerator here in cooperation with Sprint. Ask any entrepreneur, and you'll find that Kansas City's global ambitions coupled with our Midwestern hospitality make it easy to find open doors and forge strategic partnerships. But don't take our word for it—listen to Tech.Co's claim that Kansas City is the best city for women in tech or the Huffington Post's ranking of our hometown as the coolest city in the U.S. If you'd like to learn more about investing in Kansas City businesses or simply visit, please get in touch.
Meet Our Team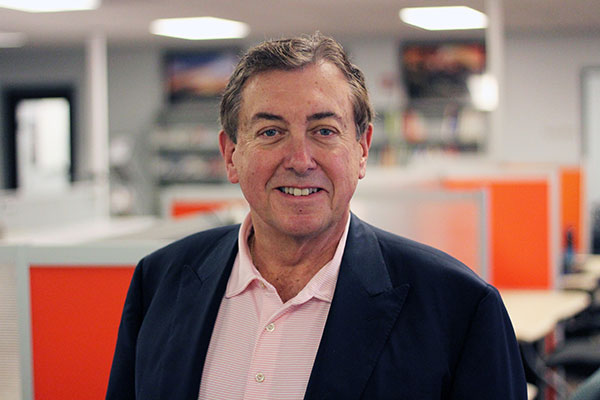 George Hansen
President & CEO
George Hansen joined the ECJC team in June 2013. Most recently, George was CEO of Zave Network, an online commerce company where he led the company through an acquisition by Google. He has also worked as a director of TGP Investments, CEO-level leadership roles at Midwest-based Corporate Lodging and CARSTAR. George has also held senior positions at Thorn EMI, PLC, Denny's Inc. and Wendy's International
Mr. Hansen has more than 30 years experience managing businesses in multiple industries in both North America and Europe. In addition to managing for exceptional growth, he has also been principally involved in a variety of transaction types, including acquisitions, de-mergers and exits in both the public and private markets.
A graduate of the University of Maine, George also holds a certificate in Management from Columbia University.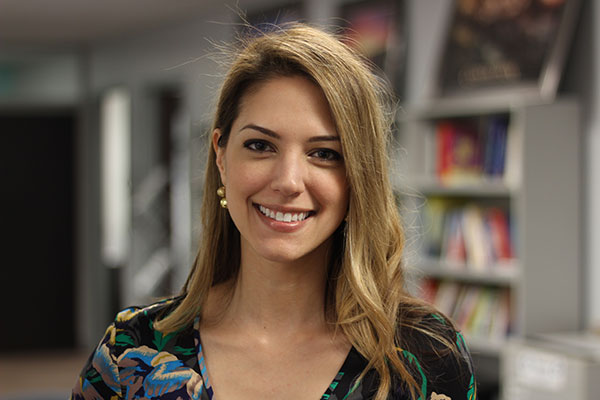 Laura McCoolidge
Managing Director, MAA

Serving as the Executive Director of the Nebraska Angels from 2013 – 2018, Laura led the network to significant growth in deal flow, membership and investor participation as well as growing relationships with other angel networks. During Laura's tenure with the organization, the network invested over $13M in capital across 29 portfolio companies located throughout the United States, although largely focused on the Midwest region.  Dedicated to improved efficiency of deal syndication across Midwest angel groups, Laura served as a founding member of the Midwest Angel syndicate.
As the current Mid-America Angels Managing Director, Laura looks forward to continuing her work with angel investors and early-stage companies and believes this new opportunity will only strengthen the angel syndication relationships already established in the Midwest. She has been recognized for her work as a recipient of the 2015 '40 under 40 Award' and as a finalist for the 2017 Inspire Awards, honoring women with significant community impact.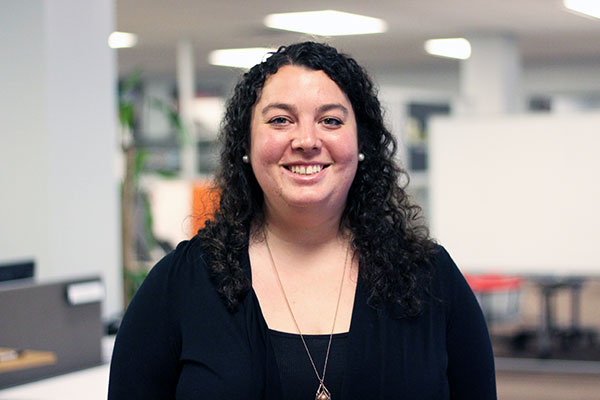 Melissa Roberts
Marketing Director
Melissa Roberts is the Marketing Director at the Enterprise Center of Johnson County and the President of Free State Strategy Group LLC. She has worked at the nexus of politics, marketing and community organizing for a decade. 
After running political campaigns in Boston, Melissa joined DCI Group, where she advised Fortune 100 clients on public affairs, advocacy and CSR strategies. Most recently, Melissa served as Executive Director of the Partnership for Technology Innovation, where she worked to connect the startup community with policymakers in Kansas City and across the Silicon Prairie. 
Melissa currently serves as a 1 Million Cups Kansas City Community Organizer. Melissa is an alumna of Boston College and a Johnson County native. Though her career has taken her around the country, she has remained a loyal, if often tortured, Kansas City Royals fan.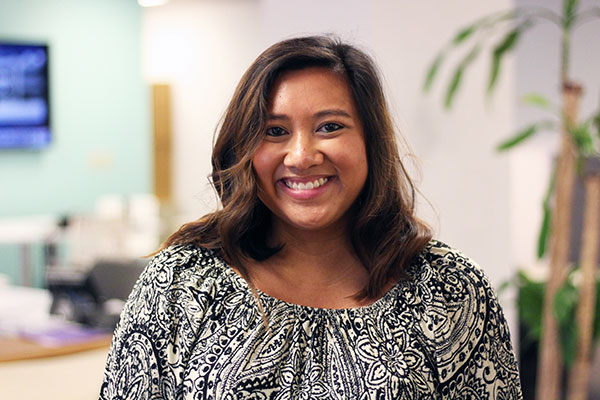 Jenn Hackett
Administrative Assistant & Office Manager
Jenn joined the Enterprise Center in February 2011 after graduating from Pittsburg State University with a degree in Commercial Graphics.
Jenn completed an internship with a printing company, Spangler Graphics and also was an eCommerce intern at the Kansas City Sports Commission.
Jenn lives in Olathe, KS with her husband Jay. She enjoys spending time with family and friends, Chiefs football, KU basketball, and traveling.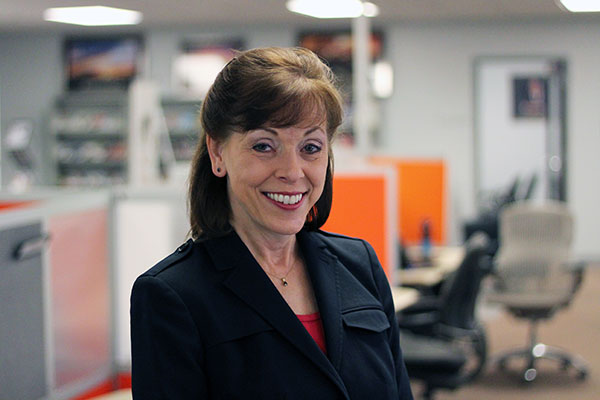 Angela Laville
VP of Finance and Administration

Angela began her career in public accounting at Ernst & Young. Her career has also included corporate roles at Sprint and as Chief Financial Officer for the Casualty Product Line of GE Insurance Solutions Global Finance Division. She also served as Chief Financial Officer and Chief Administrative Officer for TranSystems, a transportation consulting firm headquartered in Kansas City. 
Angela then moved to focus her career on supporting the not-for-profit industry serving as Chief Financial Officer of Community Living Opportunities and ultimately joined Enterprise Center of Johnson County in January of 2016.
She received an undergraduate degree in accounting and a master's of business degree with a concentration in Finance from Rockhurst University in Kansas City.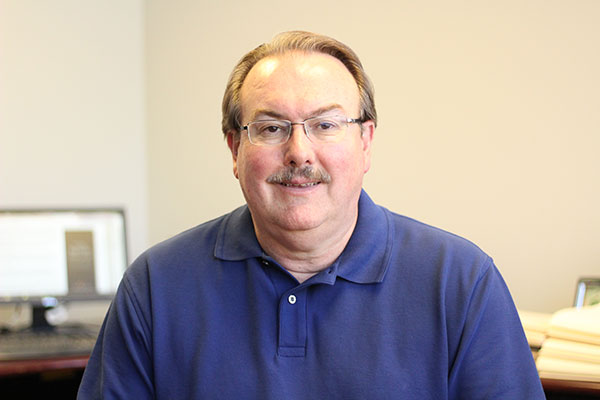 Rick Vaughn
Vice President, Business Development
Rick joined the Enterprise Center in January 2006 as Vice President of Business Development. Before joining ECJC, Rick was co-founder and COO of Inventive Play, LLC, a direct marketer of products for individuals with Alzheimer's disease. Prior to that, he was general manager of Allied Products, Inc., the start-up gift division of a diversified manufacturing company.
Rick also has extensive business development and mergers and acquisitions experience from positions he held at Hallmark.com and Hallmark Cards, Inc.
Rick received his MBA in Finance from Rockhurst University. He lives in Overland Park, KS with his wife and two daughters.